We knew grass-finished cows would take a few years to grow and finish. In the meantime, we needed to establish our farm as a business and spread our name. Pastured laying hens provided us with farm-raised eggs to sell to customers looking for healthy proteins.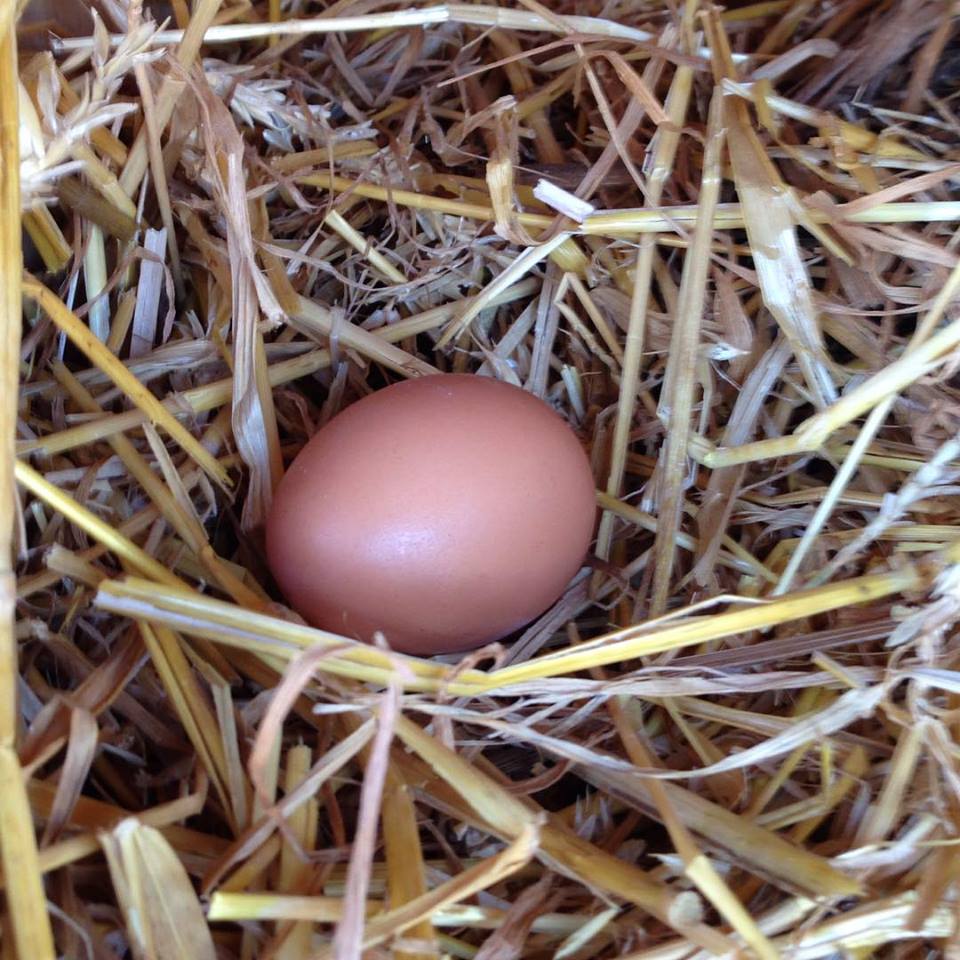 Our first chickens were brooded on the back porch of our rental cabin. The babies had been delivered by mail to the post office. We picked them up and put them in a brooder under warming lights for a few weeks.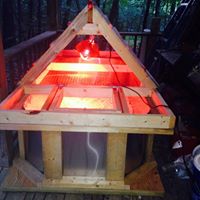 When the weather was warm enough and they were big enough to maintain body temperature, they were moved to an outdoor mobile coop in our backyard. It was a wooden, tent-like structure with no floor. This way, they lived on grass during the night and were let out in the morning. The coop was moved every day, so they had access to new, fresh grass every night for sleeping.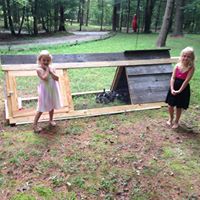 While all of this was happening, Matt was building a very large, mobile coop on top of a 6×12 trailer. He joked that it was the coop majal. It held 24 nesting boxes, each of which could easily fit 2 or 3 birds. The bottom was lined with 2×6 studs and chicken wire.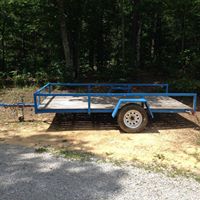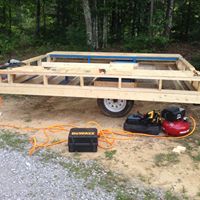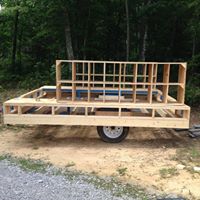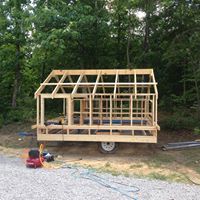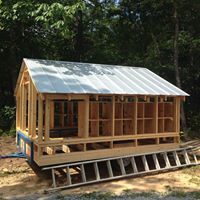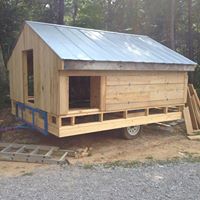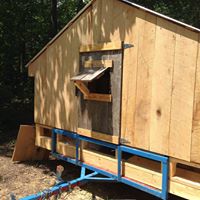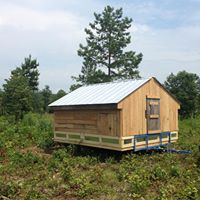 Once it was finished, we moved the chickens out to the farm.
The breeds we chose were Black australorp, barred rock, red sexlink. They were chosen for their prolific egg production.