Are you looking to make your own sausage pizza? Check out our recipe right here for making an Italian sausage that's perfect as a topping on your next homemade pizza.
On Friday nights, after the kids have put in a hard week at school, our favorite family tradition is to make pizza and watch a movie. One of our go-to pizza toppings is sausage and, since we raise pigs, it's a marriage made in heaven. My favorite sausage contains a little kick in it while my kids like a sausage with no heat at all. Luckily we have multiple varieties to keep the entire family happy.
Click here to order our GMO free, pasture raised sausage and get it delivered straight to your door.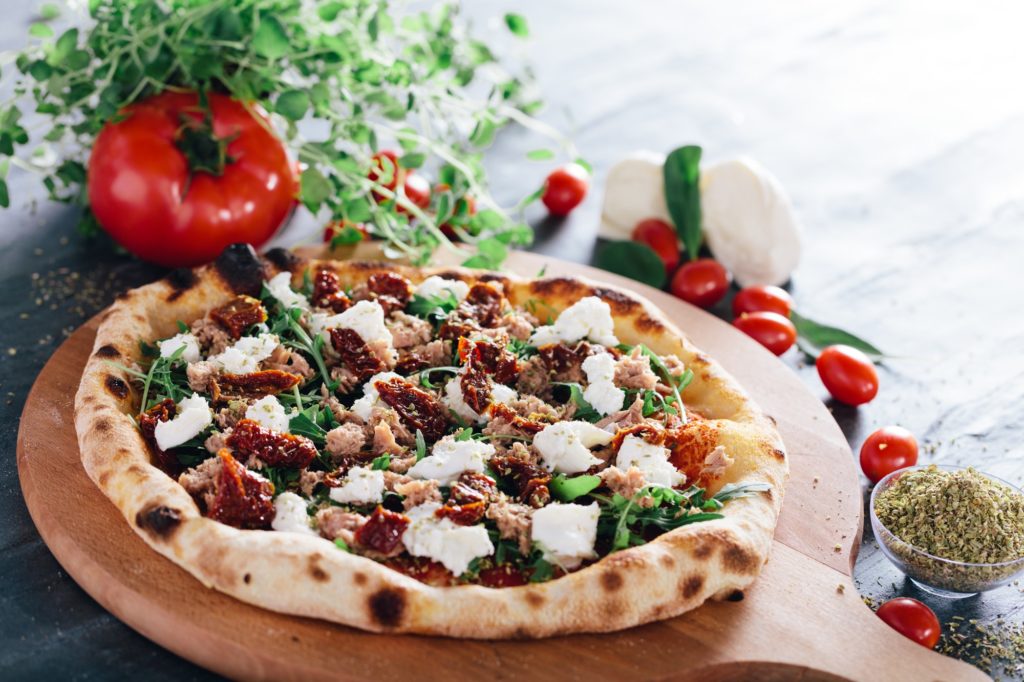 It is really easy to take our basic ground sausage and add a few spices to make a great Italian style delicacy. If you prefer a sweet Italian sausage, you should stick with our mild sausage. If you're like me and want a little spice in your life, choose our medium or hot sausage. We then mix our sausage with parsley, Italian seasoning (store-bought or make your own), fennel seed (if you don't like fennel you can leave this out), paprika, onion powder, and garlic powder.
INGREDIENTS FOR Our Easy PIZZA SAUSAGE RECIPE
1 LB of ground sausage
1/2 teaspoon parsley
1/2 teaspoon Italian seasoning
1/2 teaspoon fennel
1/4 teaspoon paprika
1/4 teaspoon onion powder
1/4 teaspoon garlic powder
HOW TO MAKE THE BEST PIZZA SAUSAGE
Place sausage in a large bowl
Mix in dry ingredients and stir
Brown sausage in a frying pan.
Prepare your pizza crust and add pizza sauce and cheese
Add Sausage to pizza and bake