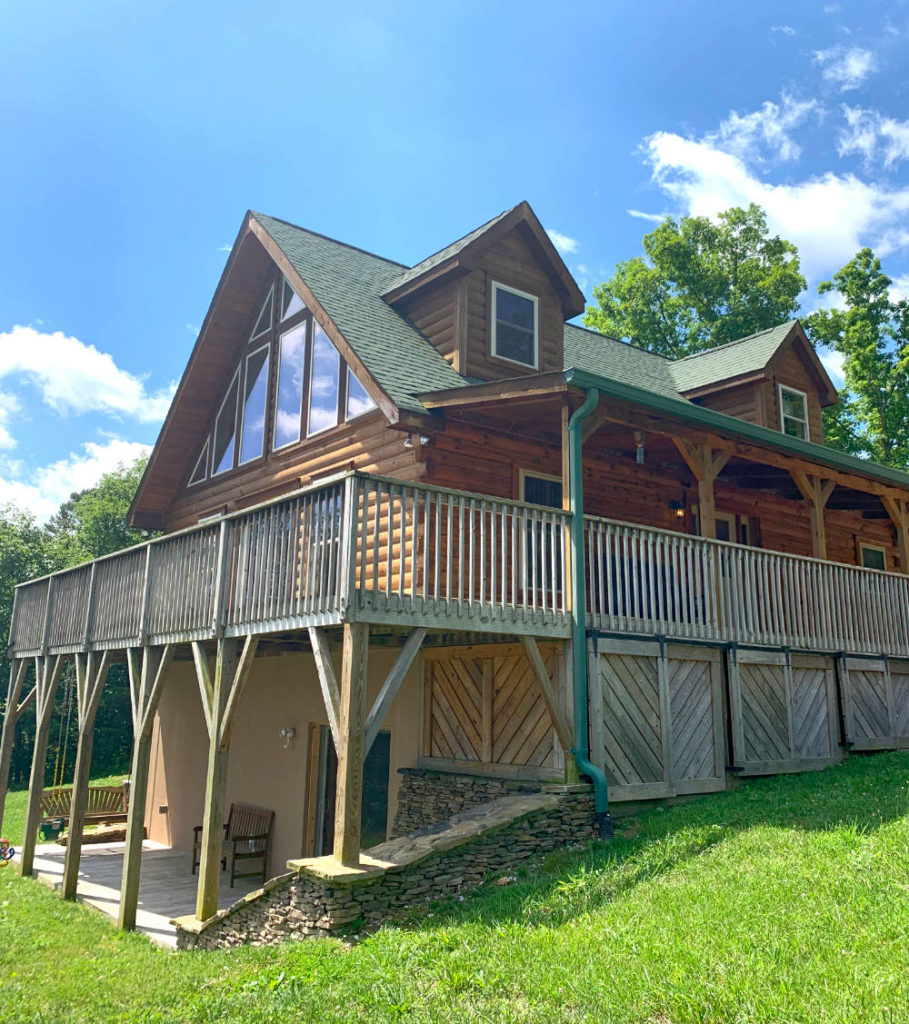 A luxury cabin with a great view can provide a great sense of peace. Whether you're looking for a weekend getaway, or a longer retreat, consider this luxury cabin from from Cove Creek Farm.
Cove Creek offers cabin rentals on Monteagle Mountain off 24 in Tennessee. Located less than 1 hour from Chattanooga and 1.5 hours from Nashville, many city folk come to the Mountain seeking a slower pace of life. And in the summer, the Cumberland Plateau runs about 5-10 degrees cooler so is a nice break from the hot temperatures in the bigger cities (we even have people vacationing from Atlanta and places in Florida, seeking relief from the heat).
This luxury log cabin rental is located 10 minutes from Foster Falls and Fiery Gizzard, two of the best hiking trails in the state of Tennessee with plenty of waterfalls and rock climbing opportunities.
Amenities include:
High Speed Gig Internet
Jacuzzi Tub
Grill
Porch Swing
Swing set for kids
Full kitchen
Three bathrooms
Four bedrooms
Sleeps 10